Tahun 2018 jadi akhir perjalanan Adriana Lima di Victoria's Secret. Memulai runway-nya di New York, panggung ini juga jadi penampilan terakhirnya setelah memutuskan untuk berhenti dari show membuatnya menyandang predikat supermodel.
THE END OF AN ERA! @adrianalima #VSFashionShow pic.twitter.com/Ahk2T6K9bS

— Victoria's Secret (@VictoriasSecret) December 3, 2018
It's the end of an era! Sebuah statement tepat dari Victoria's Secret untuk dedikasi Lima yang memulai karirnya pada tahun 1999. Ia menjadi model terlama panggung Victoria's Secret. Selama karirnya bersama brand lingerie itu, Lima telah membuka show pada tahun 2003. 2007, 2008, dan 2010. The queen!
.@adrianalima deserves nothing less than the moon & stars during her last walk down the #VSFashionShow runway!! pic.twitter.com/LhB7ICwMTX

— Victoria's Secret (@VictoriasSecret) December 3, 2018
Penampilan terakhir Adriana Lima di Victoria's Secret
Adriana Lima tampil dua kali di Victoria's Secret 2018. Momen pertama yang cukup mengharukan adalah setelah pemutaran tribute untuk dirinya. Ia berjalan mengenakan setelan lingerie dengan detail silver. Sebuah sayap bak ekor merak putih menghiasi bagian belakang supermodel berusia 37 tahun ini.
Kalau sebelumnya kamu mungkin melihat wajah fierce atau senyum menggoda, kali ini Lima tampil sederhana. Ia mendekap kedua tangannya dan menyampaikan terima kasih kepada seluruh penggemarnya. Ini momen terakhirnya, dan ia menangis di ujung runway.
Penampilan keduanya juga merupakan penutup acara megah tersebut. Ia menutup show dengan berhias bulan dan bintang. Tampak sangat menikmatinya, ia juga sempat bersenang-senang dengan penampil pengiring jalannya.
Lebih dekat dengan Adriana Lima
Kali ini tim Stikynote akan membawa kalian lebih dekat dengan Lima. Mari melihat bagaimana pribadi angel ini lewat kata-kata yang pernah ia lontarkan.
Be sure what you want and be sure about yourself. Fashion is not just beauty, it's about good attitude. You have to believe in yourself and be strong.
Here in the big city people spend their time thinking about work and about money; they don't give some value to friendships and it can be depressing.
I won't cry for you, my mascara's too expensive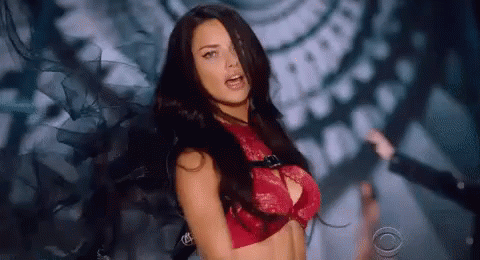 Self-confidence goes a long way and is very attractive to others
Fashion is about good energy. It's about feelings. That's what I have to give the people, good energy and good feelings.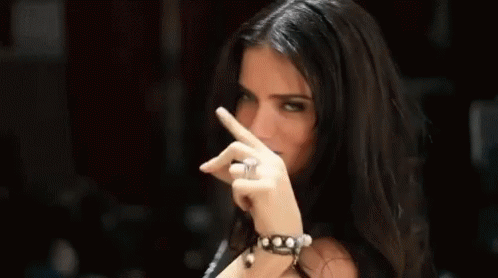 A man needs to be polite, not just to me but to everyone. I watch that. How does he treat the waiter? How does he treat the coat-check girl? How does he treat the driver?
My number one beauty secret is to stay true to yourself and figure out what works best for your body.
Waw! Jadi belajar banyak ya dari Adriana Lima! Such a legend!
Sumber: Beches
Related posts